SERVICES
An experienced inspector will prepare your Home Inspection Report with easy-to-read details on:
- The condition of every major component from the roof to the basement
- Major and minor deficiencies
- Any major expenditures you may need to budget for
- What to watch out for
- Helpful home preservation tips
- Safety concerns
- And much more
Our Home Inspector will review the detailed report with you to make sure you understand everything and answer any remaining questions.
Pre-Purchase Inspection
A home inspection is a visual process where all of the items typically used within a home are tested and/or operated to verify proper operation or installation. Doors and windows are opened and closed, roofing materials inspected, air-conditioning and heating systems operated. The Inspector will fill the sinks and tub(s), run the shower(s), and flush the toilets. All the while making notes on the condition and operation of the components tested. Upon completion a report will be distributed to you.
New Construction Inspections
New construction inspections are performed at the completion of construction, but prior to your final walk through with the Builder's Customer Service Representative or Superintendent. It is always a good idea to verify that utilities (gas, water, and electric) have been turned on, either by you or the Builder depending on the Builder's policy. The inspection should be scheduled just a day or two before you final walk through with the Builder. This will ensure that most, if not all, last minute items have been completed prior to your inspection. At the conclusion of the inspection a completed report will be distributed to you.
Pre-Warranty Expiration Inspections
Warranty inspections are performed during the 11th month of your 1-year Builder Warranty. The inspection will be performed to verify that proper building techniques were used and that the various components of the home were properly installed. You will be presented with a completed computerized report at the end of the inspection along with digital photos taken as needed for inaccessible areas.
RecallChek is a service that checks the appliances you own against manufacturers' product recalls. Then it sends you an




email alert, along with the information on how to get your appliance fixed for free.
*RecallChek included with every Innovative Home Inspection
Purchase here: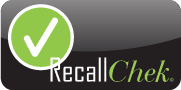 ________________________________________________________________________________________________________
Additional Services
Specific Insurance Claims History of the Home

-

Your address is searched against a database of almost 10 million home insurance claims. We have electronic access to the entire database of Canadian home insurance history claims and results are available instantly ? showing you what insurance claims have been made, when they were made and for how much.

Police Grow Op & Meth Lab records

-

We have scoured the country for available police records & sources of criminal activity that would impact a home and assembled those records in our database. Any address is compared to this continually updated set of records.

Claims Analysis by Neighbourhood

-

The past 5-year insurance claims history of the 300 homes surrounding the address is created. We then instantly analyze the results and let you easily view its history.

School Data

-

Nothing is more important than your children. We plot out for you the locations for the nearest schools and let you know how those schools rank against a national scoring system. We'll also give you the contact information of the local School Board, so that you can determine exactly which school your address is designated for.

What's in the Area

-

Want to know what's close by? We'll show you with a map of local amenities: from banks to grocery stores to the local Tim Hortons, let us provide a snapshot of the neighbourhood and its people.

Contact List

-

This feature lets you know who your local MP is and how and where to contact them, in addition to other useful information.